Kangen Water® Medical Advisors
Enagic is honored and proud to have as part of its team two distinguished and experienced medical professionals. Dr. Filtzer and Dr. Shinya serve as Medical Consultants to Enagic, bringing with them decades of extensive medical insights and being part of the Kangen Water® team.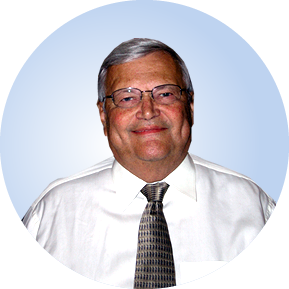 Biography of Horst S. Filtzer MD, F.A.C.S.
Currently active in advancing the use of Kangen Water® as a great benefit to all mankind. He is also Director of the Wound Care Center in Western Arizona Regional Medical Center, Bullhead City, AZ.
Horst has 35 years of active surgical practice in General and Vascular surgery.
12 July 1941 Born in Pabiance, Poland.
1945 - 1955 Lived in East and West Germany.
1955 Emigrated to U.S., Fargo, North Dakota.
1959 Graduated from Central High School in Fargo, North Dakota.
1963 B.S. Cum Laude, University N. Dakota
1965 M.D. Cum Laude, Harvard University
1965 - 1966 Internship in surgery at Harvard Surgical Service, Boston City Hospital
1966 - 1968 Military Service. Horst was Captain, M.C. of the United States Army, Republic of Vietnam, Mobile Riverine Force 9th Infantry Division.
Decorations 3 Bronze Stars for valor, Army Commendation Medal, Combat Medics Badge.
1968 - 1968 Officer In Charge, Combat Medics Training Center, Brook Army Medical Center, Fort San Houston, Texas.
1989 - 1990 Walter Reed Army Medical Center, Washington, D.C., Colonel M.C., U.S.A.R., Senior Surgeon, Division of Vascular Surgery. Lecturer, Uniformed Services Medical School, Bethesda, Maryland.
1969 - 1973 Resident in General and Vascular Surgery, Chief Resident and Fellow, Harvard Surgical Services, Boston City Hospital.
1973 - 1985 Assistant Director, Department of Surgery, Cambridge Hospital, Cambridge, Massachusetts - A Harvard University Teaching Hospital.
1974 Board Certified in General and Vascular Surgery
1985 - 1988 Associate Director, Department of Surgery, Cambridge Hospital.
1989 - 2006 Chairman and Resident Training Program Director, Cambridge Hospital.
2007 Taught advanced trauma life support at the Orthopedic Hospital in Ho Chi Minh City, Republic of Vietnam.
May 2009 Retired from surgery
Main interests: Resident training, Vascular Stent technology, Stent Graft technology, minimally invasive surgery. Multiple publications and book chapters.
Other interests: Restoration of vintage Harley-Davidson motorcycles, avid rider of motorcycles. Married to Cheryl Filtzer, November 1981. 2 Daughters, Lauren and Katie, the joys of his life.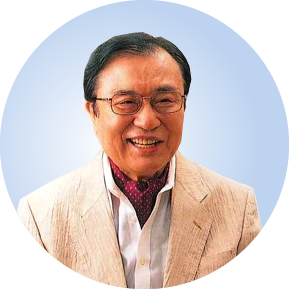 Biography of Hiromi Shinya MD
Hiromi Shinya, MD is well known as the developer of the field of colonoscopic surgery (the Shinya Technique). He performed the first non-invasive colon surgery. Using his own invention of the colonoscope, he discovered the ability to both examine and operate on the colon without abdominal incision.
Dr. Shinya is Clinical Professor of Surgery at Albert Einstein Collage of Medicine and Chief of the Endoscopy Unit of Beth Israel Hospital in New York, as well as an advisor for Maeda Hospital and Hanzomon Gastrointestinal Clinic in Japan. A native of Japan, Dr. Shinya received his medical education both in Japan and in the United States.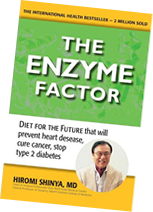 Dr. Shinya, now past 70, continues an active daily practice of medicine, spending half of each year in New York City and the other half in Tokyo. He is Japan's most famous doctor and treats members of Japan's royal family and top government officials. His practice in the United States also includes celebrities and Presidents. He is Vice Chairman of the Japanese Medical Association in the USA, and much in demand as a speaker internationally.
The Enzyme Factor is the first book in English by this major international medical expert, is based on his Japanese bestseller How to Live Long and Never Be Sick, which has sold over two million copies since its publication in 2006.